WILD BASKETS WEAVING WORKSHOP- with Judith and Richard Wolski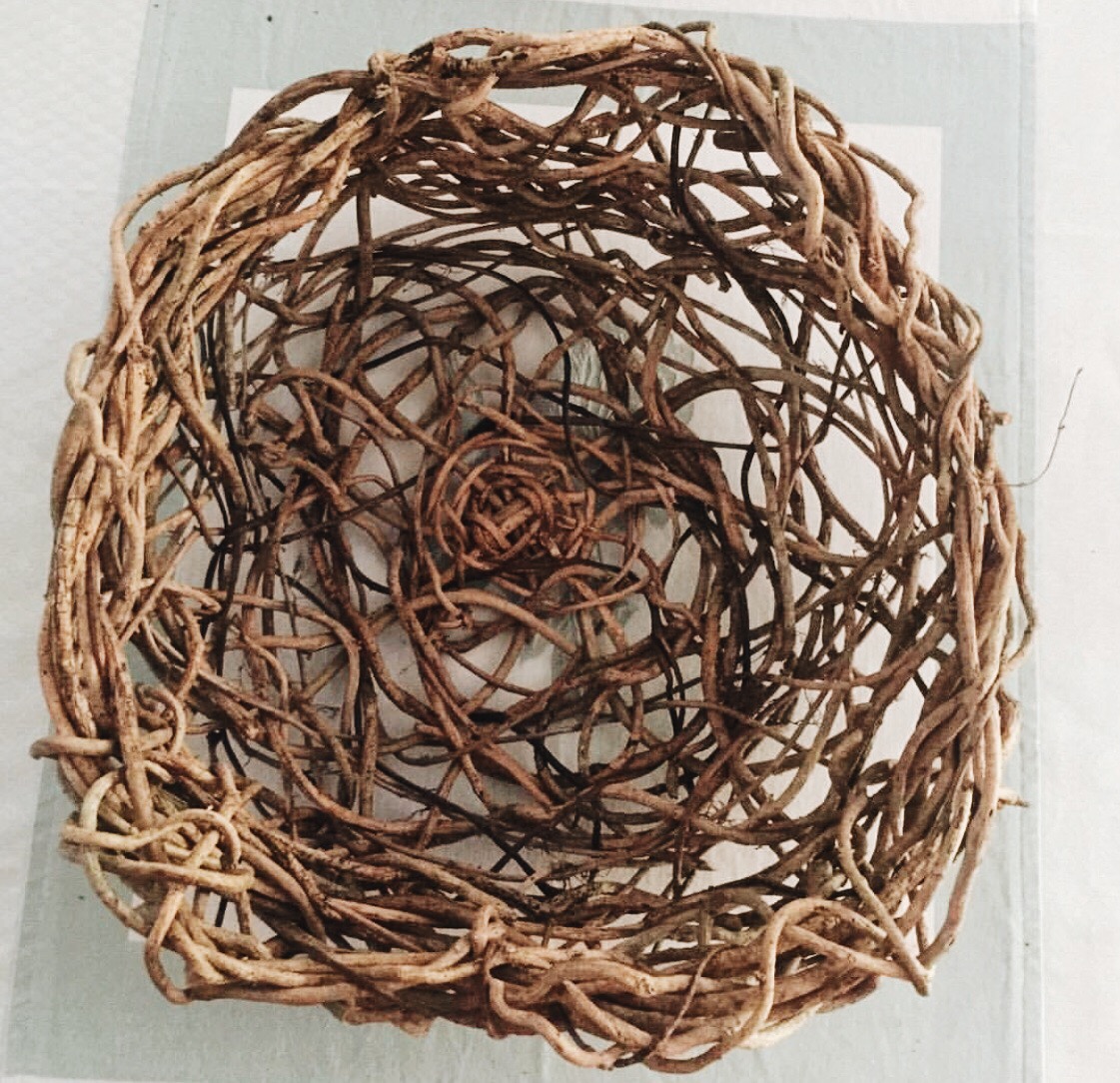 WILD BASKETS WEAVING WORKSHOP- with Judith and Richard Wolski
Join us here amongst the trees, to turn weeds into woven baskets with Master Weavers and passionate Conservationists, Judith and Richard Wolski of 'Wild Baskets'.

This innovative pair re-purpose invasive weeds that can dominate local landscapes ( like morning glory, glycine cats claw creeper, white moth vine and lantana) into beautiful, functional baskets. They truly are people 'making a difference'..
This workshop will not only provide you with a divine random weave bespoke basket to keep, but will introduce you to an environmentally sound practice that you can continue to explore without needing to seek out expensive materials; just those that you have on hand in your backyard or local bushland. The heartfelt benefits of this skill are immense!
WHEN: SATURDAY 14TH SEPTEMBER 2019
TIME: 1:00PM - 4:30PM
WHERE: ATELIER34 BLACK MOUNTAIN QLD (exact address will be provided once booking is complete)
MATERIALS PROVIDED: ALL MATERIALS PROVIDED
COST: $115 PER PERSON Includes a delicious afternoon tea
PAYMENT VIA PAYPAL OR SECURE CREDIT CARD
PLEASE NOTE: CANCELLATION POLICY
We do not offer refunds on purchased tickets. Whilst we will endeavor to assist in filling your spot/s, please be aware that the responsibility to fill your purchase, remains with you.
sold out