Fish Trap Basket- with Harriet Goodall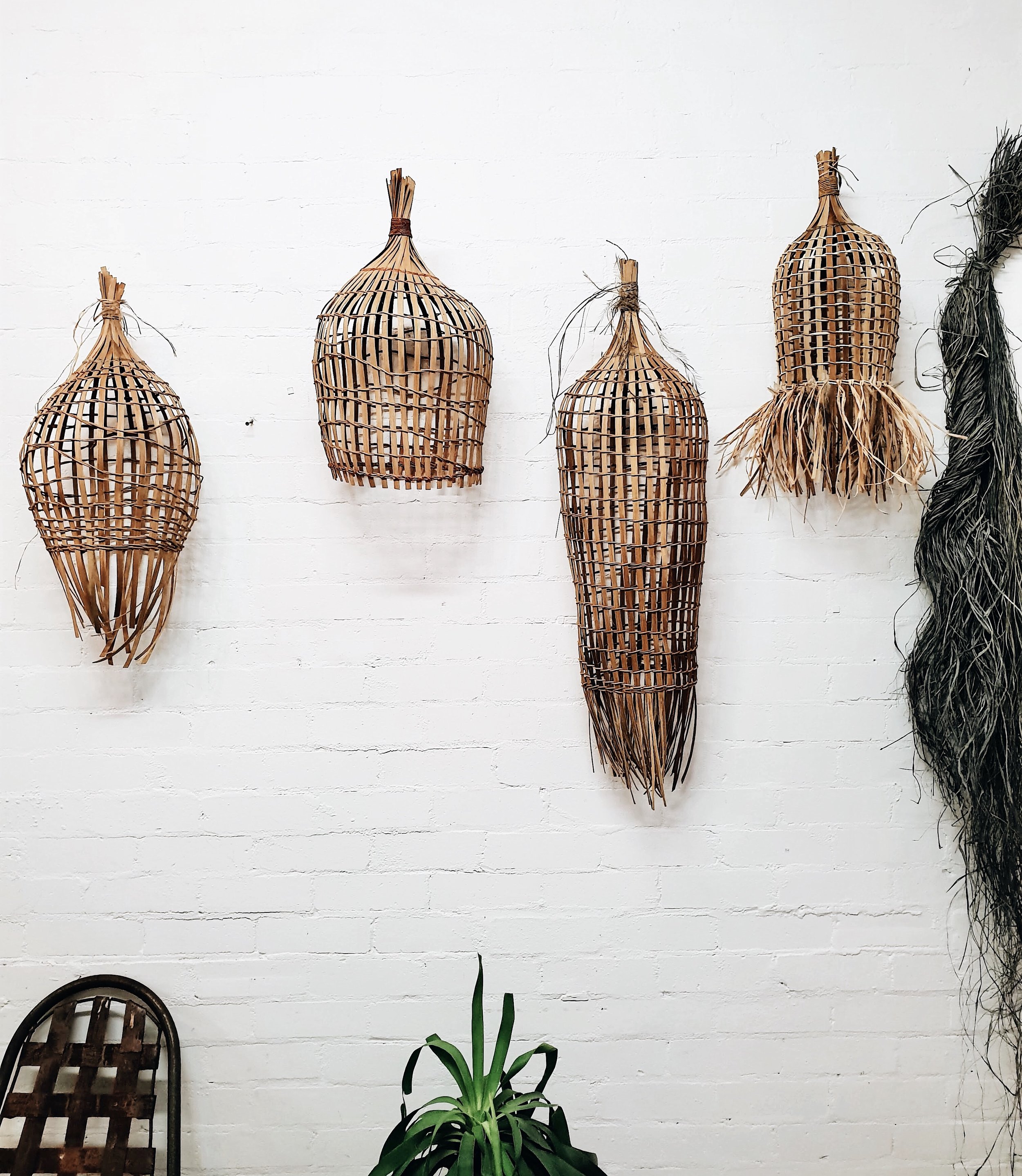 Fish Trap Basket- with Harriet Goodall
We are thrilled to be welcoming renowned Artist Harriet Goodall to our patch!
Harriet will share with you the techniques and knowledge that have earnt her the applause of her Contemporary's and title of an Innovator amongst Makers. Through welding, felting, stitching and woven work, she brings texture, patina and warmth to modern spaces and her commissioned pieces are Internationally sought… and deeply divine!
Harriets work is both rustic, yet refined. She has spent considerable time learning from Indigenous weavers in both South America and Australia and relishes the natural world and her connection to it. Her process is steeped in the art of slow-making and ideal as the basis to a truly wonderful workshop.
The afternoon will provide you with a stunning Fish-trap style basket- which Harriet will give you direction in how to turn it into your very own Lampshade, should you wish! We will chat over a glorious lunch and our aim is that you will leave with a feeling of connection and a deep passion to make more!
WHEN: MONDAY 7TH OCTOBER 2019 (QUEENS BIRTHDAY PUBLIC HOLIDAY)
TIME: 10:00AM - APPROX. 4:00PM
WHERE: ATELIER34 BLACK MOUNTAIN QLD (exact address will be provided once booking is complete)
MATERIALS PROVIDED: All materials & tuition. Please bring a pair of secateurs/scissors, apron, old towel and water sprayer/ atomiser if possible
COST: $215 includes delicious lunch, refreshments and all the goodness.
PLEASE NOTE: CANCELLATION POLICY
We do not offer refunds on purchased tickets. Whilst we will endeavor to assist in filling your spot/s, please be aware that the responsibility to fill your purchase, remains with you.
sold out